Welcome

to the Mahoney Family Home Page
(Our witches register (guestbook) is on this page (below)-please sign it!)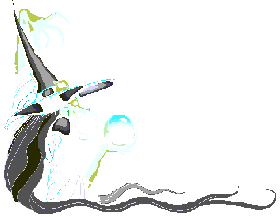 Or I'll come after you (ever heard of the "evil eye"?-it can be done close-up, long distance, or on-line!)
Last updated March 2, 1998
---
Here Be Dragons. . . . . . .
Please go all the way down past the chat-box
to see all the links and goodies!
You never know what you'll find here.....monsters, dragons , free classified ads , links to pet care and tax help, good music and graphics links, San Bernardino County people and places, local artists, our friends at SBCMC, horoscopes, glass collectibles......Read on! And don't miss the "COOL MUTTS' CLUB" link on our dog page. It's nifty. And below you'll find "Yahoo" for your searching convenience.
Want to see our other pages? "Pandora's Box" and "Tax Update"
Come check out our chat room, or get your own:
---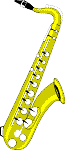 Lots of 'oldies but goodies' provided by Don Carroll, and some outstanding original tunes.

Beautiful free graphics by Steve
Go look at my free graphics; Im just beginning, there will be more and better (please dont compare them to Syruss')
Gorgeous page with lots of dragon pictures* (Many thanks to the creator of my background)
Please check out our friends' and family's pages:
Dan's Home Page (not available just now*)
Pat Mahoney's Page
My Grandson Sean's Home Page (skateboarding and music) and his other page
Geo Valdivia's Home Page and Family Pages
George Speed, local businessman and contractor, and his business page. (If you need any remodeling, large or small, email George).
The Muslim Page, written in Bahasa Indonesia; we're hoping they will soon give us an English version-the page is beautiful and well laid out. Courtesy of my friend Abdul Rochim in Cairo.
Thomas' wonderful snowboarding pictures, friends, and pets, from Norway.
---
Please please please sign my guestbook!
This page hosted by Tripod.
These pages prepared with the aid of Corel Webmaster Suite, Tripod, and PaintShop Pro