The Artist's Page
---
Here we hope to showcase art and artists of the Inland Empire.
Please submit by email any budding artist or craftsman you would like to see on these pages. Must be located in Southern California.
Please take time to check our initial offerings: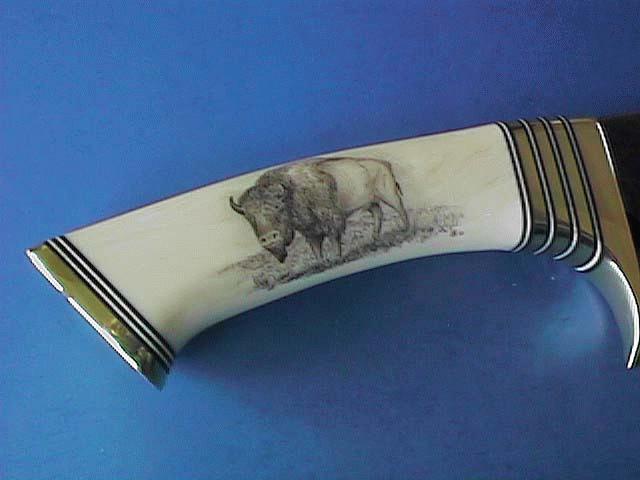 This is the work of local artist and scrimshander Rick Selvan, working with bone, tusks, and other natural material on knives, jewelry, and other objets d'art. He also makes knives and accepts commissions.
He makes dreams come true......just email us with your heart's desire.
You can find Rick at the following upcoming activities: (soon)
---
This page hosted by Tripod. Get your own Free Home Page

Mail us with your contributions-if you want to send a picture, we'll scan it.
Home