Pat Mahoney's Page
This update 12-28-01
.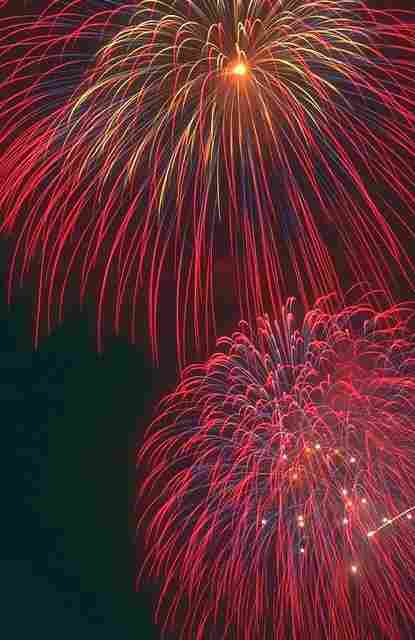 I am a state licensed pyrotechnic operator and shoot shows for Rialto-based Pyrospectaculars, Inc. and Zambelli. Look below for some hot links to fireworks pages*
(Shown left: Red Chrysanthemum)
.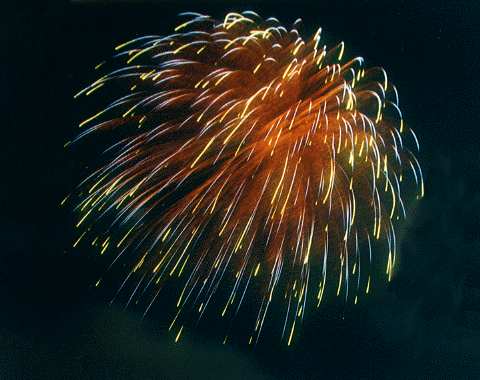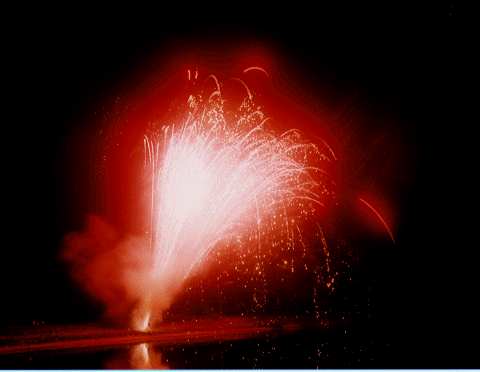 These two little ones are from Dimock's pyro page, www. pyropage.com (good pyro and good photographer)
---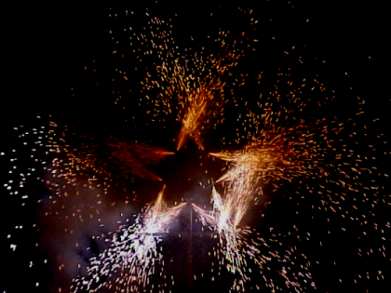 .
This is a star shell from my fireworks show in Lucerne Valley, CA on July 4, 2001
(Photo courtesy of Nancy. W. Mahoney)
My Family Photo Album:
My two dependents; Bridget the springer spaniel and Samantha the siamese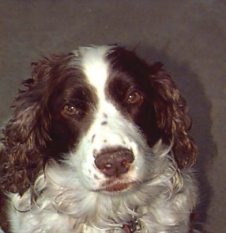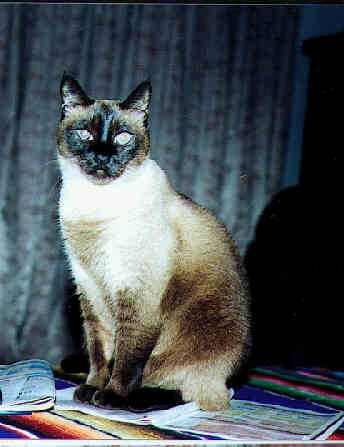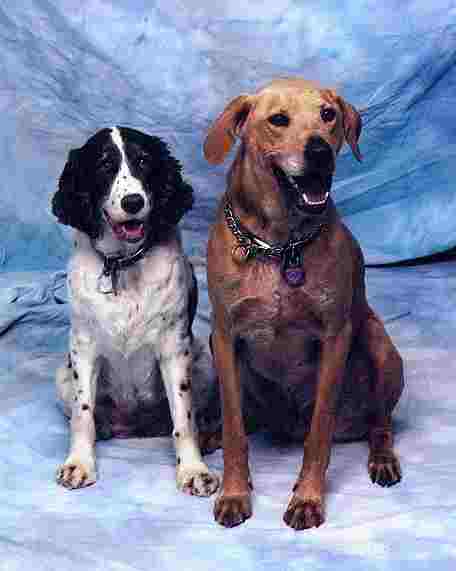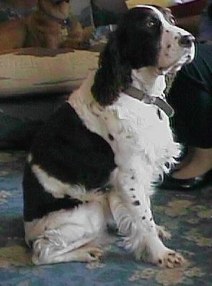 Above are Bess and Henry, Bridget's friends; ; Bess was a springer spaniel and Henry is the first and only golden rhodesiador. We lost Bess in 1999 and commemorate her here. We will have pictures soon of the new springer, Calamity Jane. Below, Bridgey is celebrating the arrival of her new doghouse and then napping in her favorite spot.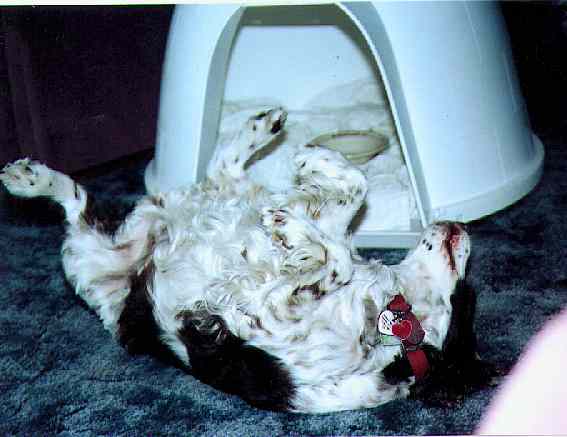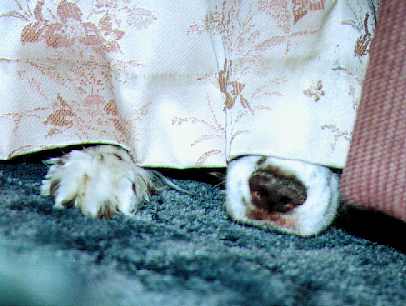 I am retired from working for San Bernardino County as an air conditioning, heating, and refrigeration mechanic.I attended Pacific High School and San Bernardino Valley College to obtain my A.A. Degree in Refrigeration. I am attending photography classes and hope to get into freelance photography. Below is my friend Trigger, a good friend who was lost to an accident in the turkey yard. We miss him. This was taken before my hip surgery......we'll have a better picture up soon. Complete 4-breed turkey raising yet to come.........................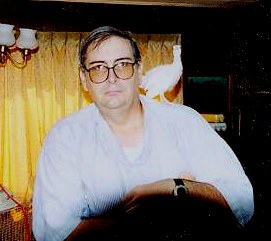 *ot Links

Email Pat